I found MORE storage space!
Our son had an old bookcase in his room. I needed more space in my storage room. I wanted to use the old bookcase, but my storage room is not big enough to add another shelf.
It looks like this:
Then I had a great idea: put wheels on the bookshelf so that it can stand in FRONT of my existing shelves and then I can roll the new shelf out of the way to get to my old shelves!
I went to our big-box hardware store and bought four caster wheels.
I got two with 'breaks':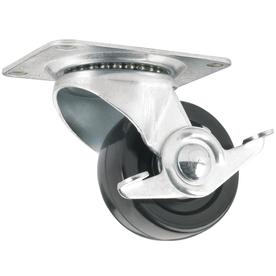 And two regular: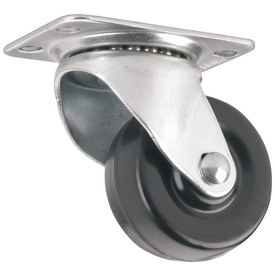 . I got wheels that are for 104 lbs. So a total weight capacity of 416 lbs. I wanted to be sure they could hold the weight of the bookshelf AND the weight of the preps I put on it.
Then I had a concern: I didn't want the bookshelf to TIP OVER!
So ... I decided instead of having a TALL storage shelf, I would turn the bookshelf on it's side and have a LONG short one
. I would remove all the shelves and just use the 'shell' of the bookcase. So, this is what I did:
Here's the bookcase on it's side, with the caster wheels secured in place:
Here's the bookshelf standing on those new wheels:
There was one 'fixed' shelf that I could not remove. It was also good for support, so I could put things on top of the bookshelf, too!
Now, all I had to do was place this new rolling storage unit in front of my existing shelves and fill it. It worked GREAT!
With the heavy duty wheels, it's real easy to move back and forth out of the way of my other shelving, which has items that I don't need to get to very often.
I'd show you my newly filled storage unit ... but then ... well ... you know ... OPSEC breach
.
We have another of these bookshelves. I'm thinking I can do this again and use it on the other side of my storage room.
-k